couple weeks ago I was at my friends garage and we installed new Traction balls into "Brooke". She's my 2008 Civic SI FA2 8th Gen Honda. She's Fiji blue pearl and makes stock V8 drivers cry sometimes. These balls are awesome. Probably the single best investment I made in getting FWD traction on the car since my Turbo project was completed last year. Here's a few shots for the curious.
Arms with existing bushings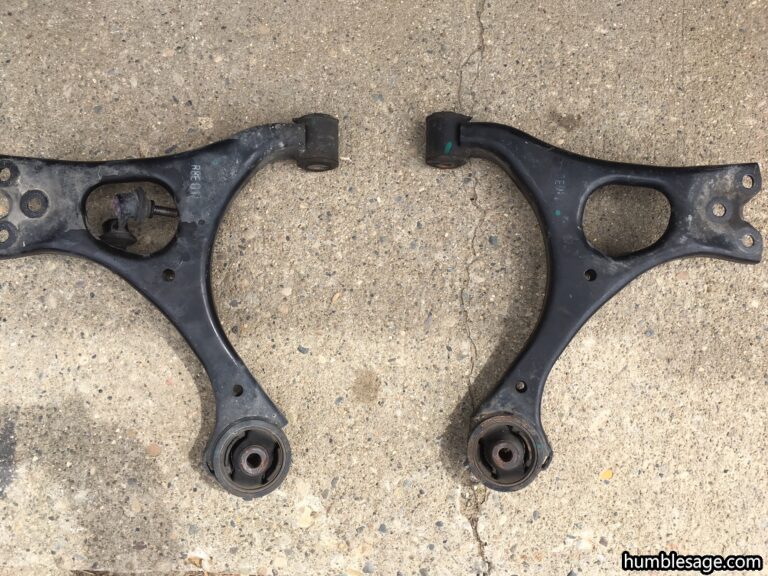 Closeup of the bushing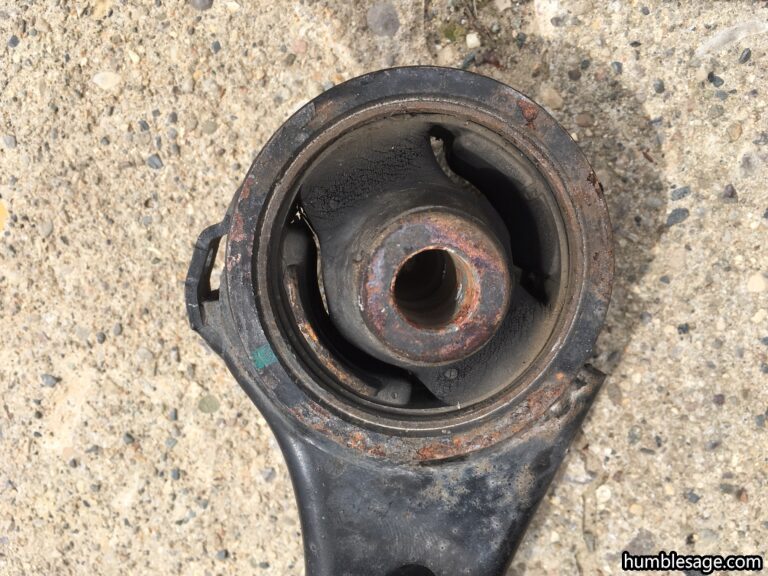 These bushing were a pain to get out. We didn't have a press available so we had to cut them out. It wasn't pretty or salvageable but, we were able to get it done without and tertiary damage. We weren't planning on ever using the old bushings again anyhow.
Traction ball in arm, reinstalled.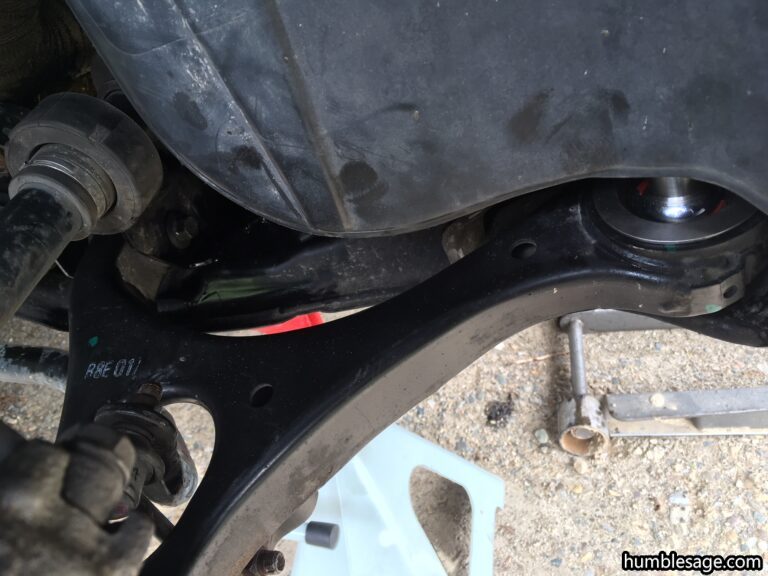 Traction ball closeup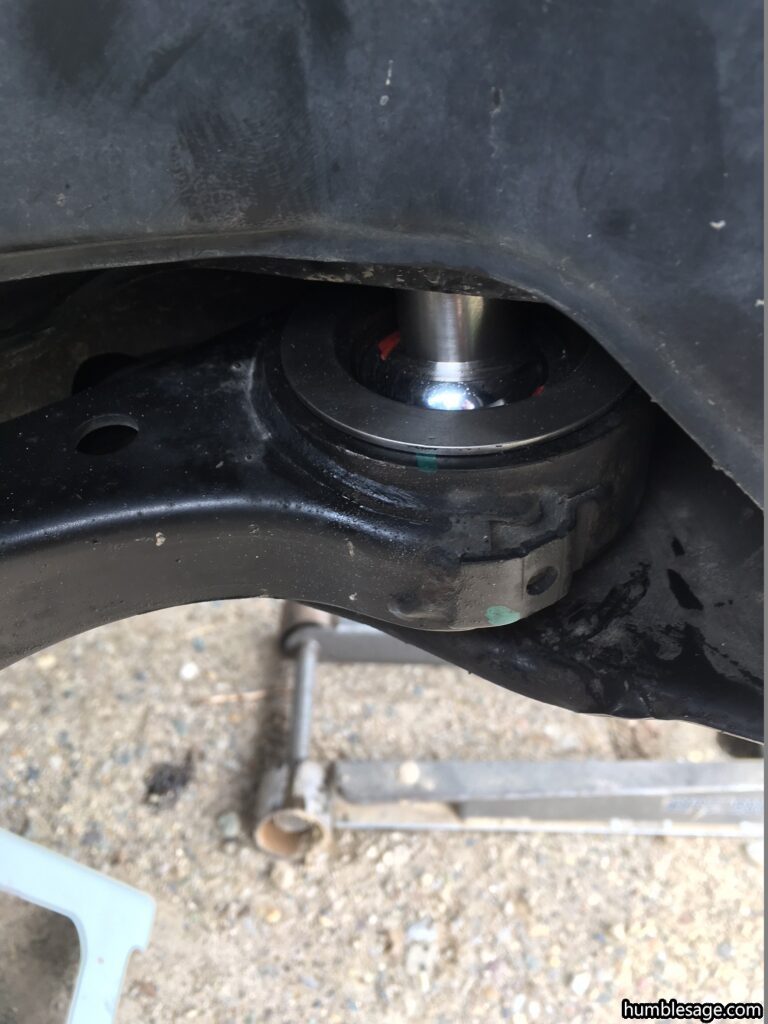 I forgot to take pictures after we had them installed in the arms before we put them on the car but here is what they look like. Solid and beautiful.
Driving experience changed immensely. I was very impressed the amount of traction I gained in 2nd and 3rd (in 1st it doesn't matter, I spin them all day long with the power I'm running.). Even with my street tires, I'm running a good set of Nitto's, I'm not breaking loose as much as I was before and it feels great. You have a better sense of control and traction with these things installed. I recommend them for anyone making serious power in a FWD car. You won't get more bang for your buck at around $300.